Built to last, and rugged as ever. Like all of our breathalyzers, the Andatech Surety is Australian Standards AS3547 Certified.

Able to store up to 500 test results and more (with an SD card).
Fast and Accurate Fuel Cell Alcohol Breath Tester
The Andatech Surety uses the Andatech FXCell3 advanced fuel cell sensor, which is designed for exceptional accuracy and long lifespan for high volume testing.
1. Highly Accurate Readings
Provides accurate 3 decimal place readings ranging from 0.000 to 0.250%BAC at an accuracy of +/- 0.005%BAC


2. Dual Mode Testing - Normal and Fast Mode
Use with a mouthpiece for Normal mode testing to get BAC or BrAC readouts accurate to 3 decimal places. Alternatively, use with a sampling cup in Fast mode for quicker results with a Pass or fail response.
Workplace Alcohol Tester with Record Keeping


1. Fast and Convenient
Super fast start up and response times promise efficiency when testing multiple employees for alcohol.


2. Suitable for all Industries and Applications
Suitable for all workplaces including work sites, laboratories, factories and hospitals. The Andatech Surety is easy to use and can be configured to different indication of %BAC or BrAC to suit your requirements.
Easy-to-Use Interface


1. User-Friendly
Access data and change settings quickly and easily, including checking test results, changing measurement modes (BAC or BrAC), and setting the language using the Surety's intuitive buttons.


2. Large Internal Memory
Store up to 500 test results in its internal memory. The data
can then be downloaded to a PC using the Andalink
software. Use an external SD card to store even more tests.
AS3547 Certified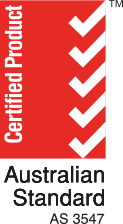 Tested and certified to Australian Standards
Convenient On-Site Alcohol Testing

The Andatech Surety breathalyzer comes in a hard carry case for easy storage and portability. Super handy for bringing the breathalyzer kit around for onsite alcohol testing.

It also comes with a soft pouch to protect the breathalyzer, 5 mouthpieces and 1 sampling cup so you can start using the breathalyzer straight away.